Ad blocker interference detected!
Wikia is a free-to-use site that makes money from advertising. We have a modified experience for viewers using ad blockers

Wikia is not accessible if you've made further modifications. Remove the custom ad blocker rule(s) and the page will load as expected.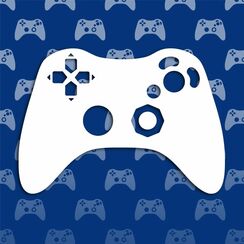 Arkada Gaming is the gaming set up by host of the channel Glass Reflection, Tristan "Arkada" Gallant. The channel joined on February 3, 2014 and currently has no known schedule to speak of with gaming videos being posted at random occasions with a couple of announcement videos.  
Good Friends on YouTube
Series
Arkada Gaming has a few series both completed and ongoing including:
Skyrim Dawnguard DLC (Incomplete)
Pokémon Blue (completed through livestreams)
Fallout: New Vegas
The Stanley Parable (Complete)
Ghost in the Shell
Steins Gate
Eternal Darkness: Sanity's Requiem (completed)
Video Links
Podcasts
PodTaku
PodTaku is an unfocused freeform discussion about pretty much anything and everything, where nothing that they talk about is planned out beforehand and everything just happens as they go along. Members of the PodTaku channel include Gigguk (Garnt), HoldenReviews (Holden), Arkada (Tristan), Full Circle Reviews (Kenneth), Bakashift (Alain), Fiction Review (Connor), 42Believers (Sarah) and Ninouh (Jimi)
Episodes
J-Taku
Episodes
The Fall 2013 Season Chart
Kill la Kill Episode 1 Discussion
Evangelion 3.33 Discussion
Kyoukai no Kanata (Beyond the Boundary) Discussion
RWBY Discussion
The Winter 2013/2014 Season Chart
FemTaku
Soundtracks, Cowboy Bebop & Samurai Champloo
MenTaku - Hentai, Sex and Women
Long Anime - are they necessary?
School Days Arguement - The Rock's vs. The J's
Character Archetypes - Tsundere's, Yandere's, all the Dere's
The Spring 2014 Chart
Kill la Kill Series Discussion
Summer 2014 Discussion Part 1
Summer 2014 Discussion Part 2
The Convention Survival Guide
Madoka Magica Rebellion Discussion
Fall 2014 Season Chart Discussion Part 1

Fall 2014 Season Chart Discussion Part 2

Aldnoah.Zero Discussion

The Naruto Discussion
Mangapod
Episodes
Mangapod Book Club Episode 39: Sailor Moon (Vol. 1 - 5, Ch. 1 - 19)
Mangapod Book Club Episode 99:  Monster Musume (Chapters 1-26)
Gallery