Ethgoesboom is a Youtube channel based on fnaf, it is a channel about the animatronics playing games. The channel started out as a regular channel,but evolved into what was said in the last sentence. The first video of his was a theory about what springtrap is. The video was made before fnaf 3,and now we all now that the purple guy has springtrap for a tomb. The voices of the animatronics have changed over time, and in my opinion the new voices are a little better. I mean, mangles old voice was awful. The first ever ethgoesboom video was realeased jan,27,2015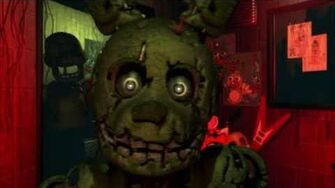 Sorry if the page is crappy,but whatever. (Fun fact:freddy used to be evilish in ethgoesboom videos,now hes cheerful and good.) Sadly there is no evidence of eth's face.
Ad blocker interference detected!
Wikia is a free-to-use site that makes money from advertising. We have a modified experience for viewers using ad blockers

Wikia is not accessible if you've made further modifications. Remove the custom ad blocker rule(s) and the page will load as expected.