Ryan,
also known as
GoodTimesWithScar
on YouTube, is an American gamer known for his building tutorials and Hermitcraft series in the popular game Minecraft. As of May 15th, 2017, Scar (as he's known by his fans) has just over 300k subscribers.
history
Little is known about Ryan's history. During his freshmen year of high school, Ryan was on the swim team in his school and was very successful. He went to state in the 500 freestyle in 2005. A few months later, Ryan was sent to the hospital due to severe headaches, high blood pressure, and fatigue that made walking difficult. After rehab and strengthening muscles, Ryan became ill and was sent back to the hospital. Later that year, Ryan was diagnosed with an unknown neuromuscular disorder and began using a wheelchair to get around due to his inability to walk. He was also required to use a feeding tube due to decline in his health. Since then, he has moved on to producing YouTube videos and helping other gamers.
about
GoodTimesWithScar has created many YouTube videos, mostly Minecraft associated, and creates tutorials on how to build houses ranging from crafstman, rustic, traditionional and modern art styles. Scar has also played on many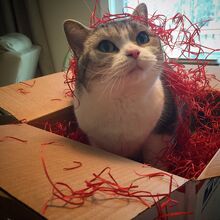 servers with other YouTubers such as Welsknight Gaming, and most recently (as of May 2017) on Hermitcraft. He has also played other games besides Minecraft such as The Forest, Planet Coaster, and Prison Architect to list a few. Because of Scar's neuromuscular disease, he occasionally goes on hiatus due to being in the hospital and getting treatment. Scar's pet cat, Jellie, is loved by fans of his and even exists inside of Scar's massive Minecraft survival world, Scarland.
Ad blocker interference detected!
Wikia is a free-to-use site that makes money from advertising. We have a modified experience for viewers using ad blockers

Wikia is not accessible if you've made further modifications. Remove the custom ad blocker rule(s) and the page will load as expected.