Ryan, better known online as GoodTimesWithScar, is an American gamer known for his building tutorials and Hermitcraft series in the popular game Minecraft. As of May 15th, 2017, Scar (as he's known by his fans) has just over 300k subscribers.
history
Before starting YouTube, Ryan was a varsity swimmer. During his freshmen year of high school Ryan swam the 500 freestyle at state, and was Top 5 in the state.
Ryan started his YouTube channel in 2011 with Call of a Duty videos before transitioning his channel to Minecraft. A talented photographer and painter, Ryan uses his knowledge of panting and landscape photography to add realism to his highly detailed Minecraft builds.
Ryan is also a Disney afficionado. He grew up visiting Disneyland, and always wanted to be an Imagineer. He utilizes his knowledge of theme park design in his builds, most notably in his Scarland Rollercoaster. He also has an extensive collection of Disney memorabilia, and Disney is a frequent topic of discussion on his Twitch streams.
After some medical problems, Ryan was diagnosed with an unnamed neuromuscular disease. Because of his neuromuscular disease he uses a wheelchair and oxygen.
Ryan was invited to be a part of Hermitcraft season four, and built a frontier outpost as his base. In season five of Hermitcraft he has been working on a futuristic city and the large underground community area.
about
GoodTimesWithScar has created many YouTube videos, mostly Minecraft associated, and creates tutorials on how to build houses ranging from crafstman, rustic, traditionional and modern art styles. Scar has also played on many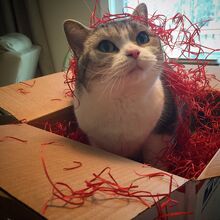 servers with other YouTubers such as Welsknight Gaming, and most recently (as of May 2017) on Hermitcraft. He has also played other games besides Minecraft such as The Forest, Planet Coaster, and Prison Architect to list a few. Because of Scar's neuromuscular disease, he occasionally goes on hiatus due to being in the hospital and getting treatment. Scar's pet cat, Jellie, is loved by fans of his and even exists inside of Scar's massive Minecraft survival world, Scarland.