This article is a stub!

This article contains too little information. If you know anything about Inquisitive Media TV, please add to this article!
Inquisitive Media TV is a YouTube Network created in 2013 by Alphoni.
About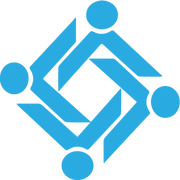 Inquisitive Media TV wasn't in any MCN until February 2014, that's when they decided to join MCN Freedom. They have since February 2014 grown to have over 240+ YouTube Partners, 25M+ Total Views, 100,000+ Subscribers and have over 7000+ videos uploaded within the network.
Inquisitive Media TV has been run alone by Alphoni since 2014 when he and the COO fell into an disagreement and had to let the COO go, Alphoni tried recruiting new managers into the network, but none of the people recruited seemed serious about the job so he let them go.
About Alphoni
Jonatan Lundström (aka Alphoni) is not just an entrepreneur working with YouTube networks, he is also a Streamer, YouTuber, and a Student.
Jonatan joined YouTube in 2008, but didn't start getting serious about YouTube until 2010 when he started up his own YouTube Channel called "Alphoni". He uploaded over 200 videos over the next 2 years but stopped when he realised that another MCN had broken their terms of the contract and now he's channel is stuck in that network and there was nothing he could do about it. That's when he decided to do some research about Networks, MCN's, YouTube, Copyright etc. and then decided to start up his very own network. But before Jonatan created Inquisitive Media TV, he tried working with the sub-network that got him stuck in the MCN, but didn't get anywhere, it was after that he Decided to create Inquisitive Media TV in December 2013.
Ad blocker interference detected!
Wikia is a free-to-use site that makes money from advertising. We have a modified experience for viewers using ad blockers

Wikia is not accessible if you've made further modifications. Remove the custom ad blocker rule(s) and the page will load as expected.