"
I mustache you a question, but I'll shave it for later.
"

―Sabrina
Sabrina (born May 20, 1997 (1997-05-20) [age 21]), known on YouTube as LeStachette, is a vlogger, comedian, and YouTube celebrity who makes a variety of videos including reaction and challenge videos.
LeStachette has 16,000+ subscribers & 254,000+ video views as of July 9, 2016.
Her friend Amber ("Sea Your Dreams" on YouTube) appeared in "THE FEET CHALLENGE", Sabrina's most viewed video to date.
Another friend starred in Sabrina's most recent and second most viewed video: "THE PYROCYNICAL BRITISH PARTY", but was only referred to as "Girl Forced to be in the Video".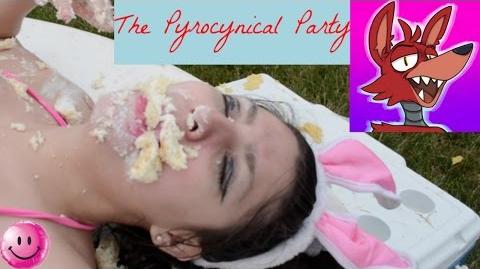 Claim to Fame
LeStachette is an 19 year old woman who makes satirical videos on YouTube. After famous YouTuber Pyrocynical followed her on Twitter, Sabrina made a video called "THE PYROCYNICAL BRITISH PARTY" celebrating and thanking Pyrocynical. Subsequently, Pyrocynical made a video reacting to and roasting Sabrina. The aforementioned date was necessary because on July 8, 2016, Sabrina had less than 4000 subscribers. In a mere 24 hours, her subscriber count has more than quadrupled to over 19,000.