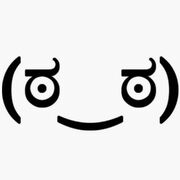 About
George Andrew, known as Memeulous, is a popular British Youtuber with over 640,000 subscribers. He was born on July 10, 1998, making him 19 years old. He began posting videos to his current channel back in 2014, but has said to of had less successful channels in the past. He is known well for his sarcastic, Southern voice and often gets accused of sounding older than he actually is. His channel mainly consists of commentary-type videos, however, his channel started off with him making MLG videos. Although Memeulous has never revealed his own identity, his private Facebook account was found when Pyrocynical revealed that his first name is George.  In an interview with the YouTuber 'Splur', Memeulous stated that he came up with his username by using a username generator and mixing together the words "Meme" and "Fabulous".
Identity Revelation
In early July 2017, Pyrocynical revealed Memeulous' actual first name was George in a Roblox Let's Play collaboration. A Facebook search of Will Lenney, a good friend of George, would lead to Will's personal Facebook account. Searching through his friends would reveal two people by the name of George, although George Andrew is no longer his friend on Facebook anymore. On George's private Facebook, he has his location set in London, and his profile picture is a backshot of him overlooking HSBC Stratford from the Stratford Halo, the tower in which he resides currently. Although many of his activites are privated, a poll he made in 2011 about British Talent shows reveals an answer of 'Memeulous', which was obviously his friends poking fun at his YouTube channel.
Although there is also no public pictures of Andrew's face, one picture leaked from Afghan Dan's snapchat that revealed him and Memeulous on a train or bus.
In 2017, following the revelation of George's Facebook account; one photo taken by Doug Dobbin, has George Andrew tagged in. This photo shows the same person from the George Andrews Facebook account, and for confirmation, is wearing the same jacket as his profile picture.
Ad blocker interference detected!
Wikia is a free-to-use site that makes money from advertising. We have a modified experience for viewers using ad blockers

Wikia is not accessible if you've made further modifications. Remove the custom ad blocker rule(s) and the page will load as expected.