"
HIIII Pozdrav svima ljuudi Mudja oovde.
"

―Mudja
Stefan Vuksanovic (born September 4, 1998 (1998-09-04) [age 18]) known as Mudja, Is a Serbian Gaming YouTuber and one of faster growing Serbian channels.
History
Stefan started his channel named as SuperSRBGamer, His channel wasn't popular back then, Later , He changed his YouTube name to Mudja.
In 2014 He made 2 popular videos named: KAKO PREVARITI DRUGA DA JE USVOJEN (Traslated: How to cheat your friend that he is adopted) And KAKO MUDJA SLAVNI NOVU GODINU (Translated: How does Mudja celebrate New Year.)
Then his dad comes in the story, Sasha Vuksanovic starts playing PES with him in his videos, His videos with his dad became big with over 100K+ Views.
Stefan was later invited to a meeting, With other popular Serbian youtuber mostly knowed as: Srpski Tutorijali (Translated: Serbian Tutorials),SerbianGamesBL, FullTV,KovalskA,Yasserstain and PCAXE, Mudja then becomed a lot knowed and he has now over 100K+ Subscribers.
Trivia
In March 13, 2015 Stefan got a new computer. And his friend from PCAXE helped him to make it.
In March 21, 2015  he made a video where he was thankfull because he got 100,000+ Subscribers.
In April 2015 Stefan went to a new meeting with SerbianGamesBL & FullTV, They were invited to Kragujevac. A lot of people came there.
On May 7, 2015 Stefan got his Silver play button.
On August 8, 2015 Stefan had his first interview
Hes grampa's nickname was Mudja, And some friends in 6th grade started calling him: MUDJA MUDJA MUDJA ! And he was mad and he said: My name isnt MUDJA its Stefan, But still they started calling him Mudja and he though to make a YouTube channel with that name.
Mudja has two pets, One cat and one dog, In the videos, Mostly is the cat in it. The cat name is: Cigo. (Stands for:gypsy). And his dog is named Rex.Unfortunately Rex passed away, but now he has a new dog called Čarli (Charlie), which is an english pug.
Gallery
Videos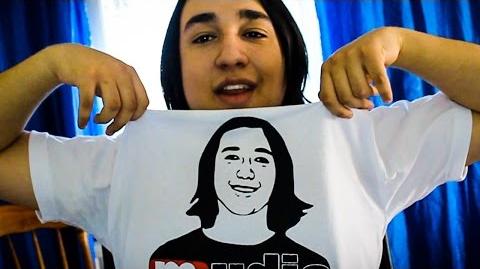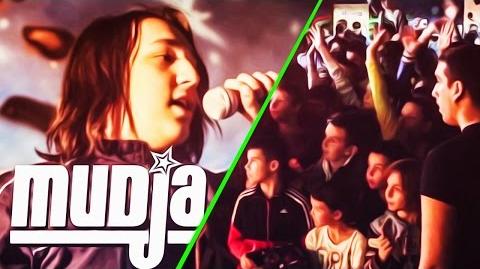 Ad blocker interference detected!
Wikia is a free-to-use site that makes money from advertising. We have a modified experience for viewers using ad blockers

Wikia is not accessible if you've made further modifications. Remove the custom ad blocker rule(s) and the page will load as expected.