Chad Johnson (born April 14, 1989 (1989-04-14) [age 29]) known as OMGcraft or OMGchad is an American YouTube Gamer. He is most known for is Minecraft videos and currently has over 650,000 subscribers.
About
He was born in Austin Texas. He is the middle child, having an older brother and younger sister. when he was in elementary school, he had a speech impediment where he would say Rs as Ws. He didnt know it at the time, but he had ADHD and was dyslexic. When he was in middle school, he went to a private school that was only for dyslexic kids. When it was time to go to high school, chad decided he wanted to go back to pubic school. While in high school, he still wanted to become an actor, but his school didnt offer and classes so he took theater and some media classes the school offered. During his time being a YouTuber, Chad had a lot of jobs ranging from a summer camp staff member to a warehouse manager.
through a mutual friend, he was able to become an intern with magician Brian Brushwood. He would go on to be a stage manager and to be his assistant from late 2009 to mid 2011. While working with Brian, Chad was able to apply for a company called Twit. He then moved from Austin, Texas to California. While working at Twit, he started out as an Associate Producer and is now producing some of the largest shows on the network.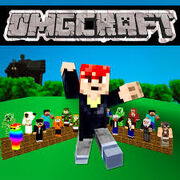 YouTube
Chad got his start when he decided to add his high school media class project to the site. He says that without making this video he would have not tried to make YouTube content. The first users he watched on the site were vloggers such as Zipster08 and Charlieissocoollike. After a while, he started to make his own vlogs. After a while he grew frustrated, as his videos werent going anywhere, and his vlogging wasnt doing well outside his subscribers. As of now, he often makes videos about tutorials, and also a second channel, where he makes gameplay
Trivia
He has got 2 cats: Waffles and Cella.
He is Dyslexic
at one point, he and his family had 7 cats, a dog, a hedgehog and possibly a lizard.
Subcribe to them - https://www.youtube.com/channel/UCZXhrLWBaSEXHm2bKeiJW5Q