This article is a stub!

This article contains too little information. If you know anything about Pip3r Games, please add to this article!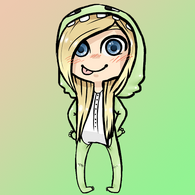 Piper, known as Pip3r Games online, is a Minecraft/Indie Game YouTuber who lives in England, UK. She uploads 2-3 videos per week, racking up hundreds to thousands of views. She is a member of the YouTube recording group Team³ and the popular UHC group, UHShe (hosted by StacyPlays, including other YouTubers such as LDShadowLady and Yammyxox).
Ad blocker interference detected!
Wikia is a free-to-use site that makes money from advertising. We have a modified experience for viewers using ad blockers

Wikia is not accessible if you've made further modifications. Remove the custom ad blocker rule(s) and the page will load as expected.