Joe Upton
mostly known as
QProJoeQ
is a YouTuber who records Comedy Gaming videos.
History
He started making vlogging videos, however those videos aren't what made his YouTube account as big as it is now. After he started making Gaming videos his YouTube account started to get bigger. He started by making random skits as well as Minecraft gaming videos and his channel slowly became bigger. After a while he started to record videos of a game called Growtopia which made his YouTube channel much bigger. His most popular video is Devil vs Angel which has over 100,000+ views. Most of his views come from him playing Growtopia. At the time of writing this Joe has 21,000+ Subscribers and 1,800,000+ Views in total.
Subjects of Videos He Has Made
Growtopia
GTA 5
Minecraft
MLG Videos
IRL Videos/Vlogs
Garry's Mod
Gaming Video's In General
Most Popular Videos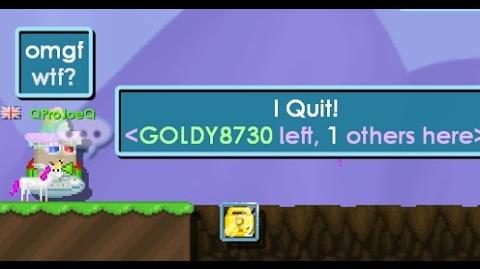 Ad blocker interference detected!
Wikia is a free-to-use site that makes money from advertising. We have a modified experience for viewers using ad blockers

Wikia is not accessible if you've made further modifications. Remove the custom ad blocker rule(s) and the page will load as expected.