Ad blocker interference detected!
Wikia is a free-to-use site that makes money from advertising. We have a modified experience for viewers using ad blockers

Wikia is not accessible if you've made further modifications. Remove the custom ad blocker rule(s) and the page will load as expected.
Richard "Rich" Masucci, Jr. (born July 15, 1981 (1981-07-15) [age 35])[1] or more commonly known by his online alias ReviewTechUSA is a gaming journalist and YouTuber ReviewTechUSA is well known for having controversies surrounding some of his videos. He mostly covers gaming news. ReviewTechUSA has over 190 Million Video views as of October 25, 2016.[2]
History
In November 2008, Rich Masucci started his ReviewTechUSA YouTube page.[3] Despite this, he was more active on the Blip.TV video service from 2008-2009. He later left That Guy With The Glasses (now Channel Awesome), and focused on his own YouTube channel, ReviewTechUSA.
His channel started kicking off around mid May 2010 with roughly 1,000 subscribers.[4] His early videos mostly consisted of him reviewing technology products (mostly game related). In 2011, Rich decided to focus more on gaming news, resulting in his channel's growth.
In November 2012, Rich did a face reveal on his YouTube channel.[5]
Rich's channel grew more and more throughout 2012 and 2013. After having had many badly paid part time jobs ever since being fired in January 2009 from IBM because of the 2008 economic recession, in April 2013, he quit his midnight part time jobs to officially focus on his YouTube career.[6]
In February 2013, Rich posted a video called "I need your help" with a PayPal logo for the thumbnail to get his fans to donate money so Rich could buy a $350 Sony HDR-CX260V camcorder promising to pay back his donators and even though Rich did pay back his donors later that month,[7] YouTuber "BlackBusterCritic" (BBC),[8][9] Jamin Williams,[10] from Texas accused Rich of e-begging from his fans.[11][12][13][14][15][16][17][18] Rich later sold the Sony camcorder.
In December 2014, Rich got into a failed agreement with a fellow YouTuber named "Big Cheese Gaming" (BigCheeseVG),[19][20] Jakeem Johnson, whom lent and let Rich borrow his computer months prior in July 2014 in return for three weekly advertisements for "Big Cheese Gaming"'s channel at the end of Rich's videos and demanded $200 dollars via PayPal in return, which Rich initially denied. Despite the disagreements, Rich apologized and made a video of him giving back the $200 dollars in January 2015,[21][22][23] as a consequence Rich inherited a community of trolls named "The Big Cheese Crusaders" who still taunt Rich over the $200 dollar CheddarGate scandal, which later became a meme.
In April 2015, one of Rich's trolls called the "TheRTUCritic"[24][25][26][27][28] (a portmanteau of ReviewTechUSA and "BlackBusterCritic"), who associates himself as one of "The Big Cheese Crusaders" started excessively spamming on Rich's Facebook page, scaring off Rich's sponsors,[29] prank calling Rich while at his local gym,[30] revealing family photos,[31] calling Rich's wife's ex,[32][33] and even stalking Rich via GPS tracking Rich's every move (to the point where Rich was on a 2015 summer road trip and "TheRTUCritic" Tweeted to Rich his exact location), all in an attempt to end Rich's YouTube career. In May 2015, Rich received a death threat on his Facebook page from a user called "Tony Mlgmaster Dutch"[34][35] (a minor, another "TheRTUCritic" account) and therefore was uninvited to attend the Too Many Games gaming convention.[36] In November 2015, "TheRTUCritic" even went as far as to dox Rich and reveal leak his personal information to the general public.[37][38] In February 2016, Rich challenged "TheRTUCritic" to a boxing match to settle their differences, though "TheRTUCritic" never accepted Rich's boxing match challenge.[39] Later that same month, "TheRTUCritic" was later doxed back and exposed by one of Rich's fans, YouTuber "BlackB0nd",[40][41] Ryan Galiber,[42][43][44][45][46][47][48] as a Scottish man in his late 20s by the name of Jason Falconer[49] (born 198?) from Edinburgh, Scotland, United Kingdom,[50] whom had ties to other YouTube accounts; "18T220",[51][52][53][54] "ReviewHellUSA" (an English man Paul K. Scott,[55] another "TheRTUCritic" account),[56][57][58] "PolyHertz",[59][60][61] and a supposed dozen others. Despite "TheRTUCritic" being exposed, he still continued taunting Rich, though to a lower extent, regardless. In May 2016, Rich later blocked "TheRTUCritic".[62][63][64] In July 2016, Rich attempted to file a lawsuit against "TheRTUCritic".[65][66] In August 2016, Instagamrr, known by her YouTube persona Becky Boop, invited both Rich and "TheRTUCritic" onto her show to discuss the situation, though "TheRTUCritic" didn't accept her invitation.[67][68][69] That same month, Rich temporarily took down his Twitter for 14 hours.[70] Ever since being exposed in February 2016, "TheRTUCritic"'s presence decreased dramatically, yet tensions still remain strong between the two.
In July 2015, Rich finally announced a schedule for his videos. The schedule was Monday, Wednesday, and Friday of each week, this scheduled unfortunately only lasted 13 hours before Rich broke it.[71]
In October 2016, Rich announced a schedule for his Twitch livestreams, Monday-Friday 9 PM EST.[72]
Personal life
Not much is known about Rich himself, but as time went on, we learned more about him. Rich was born on July 15, 1981 in Bridgeport, Connecticut, and he's married to his wife Lauren Baldanza Giacomelli (born 1980). Has a son named Matthew Giacomelli Masucci (born October 7, 2016). Rich also has a younger brother, Zachary Masucci (born 200?), who also made a few guest appearances.[73] Rich lives in Carmel, New York. Rich is also Italian-American.[74]
Rich has stated many times that he's fat,[75] and he goes to the gym to lose weight. Rich has made several videos about his catastrophic incidents in public gyms,[76] public bathrooms,[77] and on catfished dates.[78][79]
In one video, Rich mentions that his dad, Richard L. Masucci, Sr. (born 1957), is an electrical engineer[80] and he is the main reason why Rich got interested in technology and games. His mother, Roseanne Tunno Masucci (born 1957), used to work for Q-Search.
List Of Subscriber Milestones
Rich hit 300 on October 20, 2009.[81]
Rich hit 1,000 on May 13, 2010.[82]
Rich hit 3,000 on October 1, 2011.[83]
Rich hit 100,000 on October 13, 2013.[84]
Rich hit 200,000 on May 18, 2014.[85]
Rich hit 300,000 on March 10, 2015.[86]
Rich hit 400,000 on October 17, 2015.[87]
Rich hit 500,000 on June 2, 2016.[88]
List Of Video View Milestones
Rich hit 025 Million Video Views on November 26, 2013.
Rich hit 050 Million Video Views on July 11, 2014.
Rich hit 075 Million Video Views on December 24, 2014.
Rich hit 100 Million Video Views on May 8, 2015.
Rich hit 125 Million Video Views on September 19, 2015.
Trivia
Rich has admitted to smoking weed in 2002, he was 21 years old at the time.
Before Rich made his ReviewTechUSA YouTube channel, he once had a channel called "RLMAudio",[89] in 2007, which he later took down because of disliking the name.
Despite Rich creating his channel in November 2008, he didn't upload his first YouTube video until August 11, 2009.[90]
Rich has a well known persona of him licking cucumbers for his fans.
Rich has gotten into several heated discussions on Twitter in the past (most notably "Keemstar" who blocked him), which was over a Patreon donation survey in January 2016.[91][92]
The person at the beginning of Rich's video's is his friend Matthew "Matt" Scullin[93] (dubbed by Rich as the "Intro guy")[94][95] from his high school days, who let Rich use his face and got the signature "Ski-dadon-dada" from his other friend Mike while at a mall in 1999, after Matt quickly ran while twitching robot-like to get something from his car and then Mike mentioned the now infamous intro line as Matt dashed off running, which automatically makes Rich think and associate with Matt ever since.[96]
Rich was once fired from his manager at Staples for no apparent reason.[97]
Rich once had an excessive stalker by the name of Ralph, a doctor, in February 2006.[98]
Rich says he despises sexism,[102][103] racism,[104][105] etc.[106][107] Even to the point where he apologized for accidentally saying a slur towards homosexuals on one of his Twitch livestreams,[108] though Rich has said so in the past as quotes.[109]
Rich pronounces the name "Mario" differently.
Rich's claims that he was once catfished by a 61 year old woman he meet on an online dating website on one of his dating nightmare stories.
Rich has a SubReddit called "ReviewTechUSA",[110] with most of the posts often criticism against Rich.
Rich has a son named Matthew Giacomelli Masucci who was born on October 7, 2016,[111] and hired fellow YouTuber "MundaneMatt", Matthew Jarbo, to host on three of Rich's videos in the meantime.[112][113][114][115]
Rich was once sponsored by a convinced criminal of Shadows Government.
ReviewTechUSA was once doxed by a troll named "ReviewHellUSA" (Paul K. Scott, another "TheRTUCritic" account) and revealed much of Rich's personal information such as his birthdate, he has a wife named Lauren Baldanza Giacomelli (born 1980), Lauren's ex is Anthony G. Giacomelli and they had four kids, has a younger brother named Zachary Masucci (born 200?), and his parents are Richard L. Masucci and Roseanne Tunno Masucci, both born 1957.[116] And "MundaneMatt", was later doxed as well.[117]
Rich lives in Carmel, New York.
He's friends with "MundaneMatt".
In December 2016, Rich said his grandmother passed away.[118]
In December 2014, Rich released "The Horse Song".[119] In September 2016, Rich released an "Exposed" song mainly directed towards YouTube drama in general, which consists of Rich singing over Kevin MacLeod's "Electro Cabello",[120] with "Scarce", "PewDiePie", "Keemstar", and "SSSniperWolf" in the video's thumbnail.
Rich has a distaste for Apple products.[121]
Despite doing gaming news, Rich has also branched into tech news and YouTube drama.
Rich and Lizard Squad have confronted and had a heated debate in May 2015. The video can be found on Rich's channel and on DramaAlert's channel.[122][123]
Rich also has a channel called "RLM Corp", in which that focuses on world issues.[124]
Rich also has a music channel called "Flip Diddup", that focuses primarily on Hip-Hop beats.[125]
Rich has a Twitch account, but after being DDos'd many times, he gave up and decided to never use Twitch again in May 2015,[126] but returned in October 2016.[127]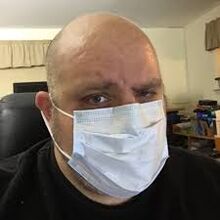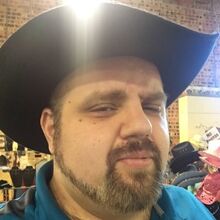 References
Externel links