This article is a stub!

This article contains too little information. If you know anything about ScareTheater, please add to this article!
Eric Wise (born March 17, 1999 (1999-03-17) [age 18]) known as ScareTheater, is a YouTuber who discusses various popular horror topics, from mysterious videos on the Internet, to real life urban legends. 
YouTube Eric created his channel on 29 May 2012. He also created a gaming channel called ECWGaming on 30 June 2012. In 2015, Eric refreshed his YouTube channel by deleting his old videos and began anew starting with Obey the Walrus Explained. His video "I Feel Fantastic Explained" became his most watched video. That video now has more than 730,000 views. On his channel he records many types of videos: urban legends, debunking videos, cryptids, Top 10s.
Biography
He was born and raised in Pennsylvania.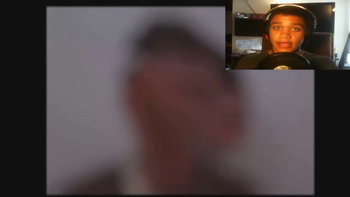 Ad blocker interference detected!
Wikia is a free-to-use site that makes money from advertising. We have a modified experience for viewers using ad blockers

Wikia is not accessible if you've made further modifications. Remove the custom ad blocker rule(s) and the page will load as expected.