"
Laugh at yourself.
"

―ShadowLeggy
ShadowLeggy (February 14, 1986), known as Leggy for short, is the animator behind REMusicals and RE:Survivor. For the time being, she chooses to keep her real identity and face private due to a few invasive attempts made by fans and provokers alike. She is most commonly depicted with long brunette hair, green eyes, and almost always wearing a combination of a blue shirt and white skirt.
Leggy tends to work alone for the majority of her videos, but has done a few collaborations with others such as HeeminGamin, JeanetteRyokuX, ResidentEvilAbyss, and CanadianPride08.
Though born and raised in America, Leggy has currently been living in Finland since spring of 2009. This is due to marrying native Finn JackPecker911, who was previously her boyfriend of 5 years, on July 15th. The couple continues to happily reside in Finland together.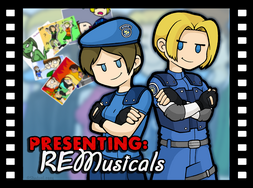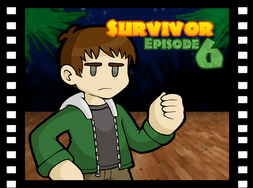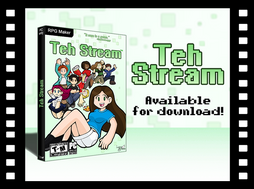 Animations Edit
While ShadowLeggy is most known for her Resident Evil Musical series, she has created a variety of animations that are uploaded to her two main channels, the second being ShadowLeggeh.
Resident Evil Musicals Edit
REMusicals as they're called for short, is a series of animations that focuses around the video game franchise Resident Evil. Exactly as the name sounds, these videos are parodies that consist of the characters singing and performing musicals, usually while dealing with an array of silly situations.
Resident Evil: Survivor Edit
RE:Survivor is a parody series based on the popular TV show Survivor, but features a cast of characters from Resident Evil instead. RE:Survivor's humor has been compared to that of Drawn Together and Total Drama Island, and is one of the more anticipated installments on Leggy's channel.
Teh Stream [Animations] Edit
Teh Stream is an original franchise created by Leggy, that mostly spans across other forms of media. Originally a YouTube chatroom, the concept has since blossomed across animations, comics, art, and video games.
True Rune Squad Edit
True Rune Squad, sometimes abbreviated as TRS, are Leggy's very first uploads to the channel. They were a parody mish-mash of the video game Suikoden III and the famous Teen Girl Squad.
Miscellaneous Videos Edit
Every once in a while, Leggy will upload something a little different from the norm. Some of these include RE-EXtras, Silent Hill Shorts, and Assorted Animations.