ZexyZek

ZexyZek in Real Life
Profile:
ZexyZek
Twitter:
@Zexyzek
Facebook:
N/A
Other Media:
Instagram
Style:
Gaming
Date Joined:
June 18, 2012
Date Shut Down:
N/A
Subscribers:
1 Million+*
Videos:
430+
Schedule:
1 video per day
Status:
Active
Channel Trailer

Most Viewed Video
Jawn Morin
 known on Youtube as 
ZexyZek
 or
Zek
, is a Minecraft YouTuber that is very well known with over a million subscribers. He is famous for his trolling videos, where he goes on multiplayer servers and spawns mobs, disguises as
Herobrine
 and generally scares the players. However he fixes any damage after the fact 
with backups and gifts for the person he trolled. Because he is a good guy and doesn't want to be a "Griefer".
In March 2014, Jawn noticed a mention of trolling in the EULA and contacted Lydia at Mojang, who said his trolling had to stop, saying trolling was not permitted. Jawn then released a now private video showing him emotionally telling his audience that his trolling had to stop.
Many people spammed and flooded the developers with comments of despair and hate. Notch however saw the sense of Jawn's videos where he restores everything and gives the person gifts, and released a comment on his blog to his followers where he announed that his trolling could continue. 
Alternate Accounts
These are Jawn's alternate IGN's. Keep an eye out for them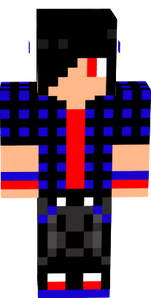 TekZek - Jawn's name before he changed
DailyTroll
iMiNiLuzzions - (Trolled Friend in Episode 97)
Kittykat9119
SkythekidRSYolo - (Episode 44 of Trolling)
Tiarnach14
zpruT