Zylbrad (also known as Brad) is an Australian YouTuber who became famous for his Overwatch videos.
Biography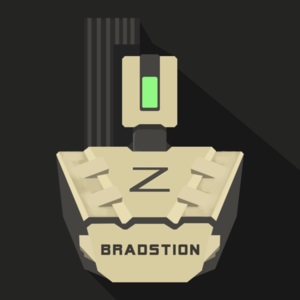 Brad had a girlfriend in 2016.Her in-game-name is Taylota who was in some videos of Brad.They broke up in 2016.Now he's shipped with AeroViro (also known as Shenpai or Shen) because of Tyrodin (also known as Sean).They were dating but have broken up. (Reason why is unsure).
History
Brad created his account on 14th January 2016.His first video was uploaded on 16th January.It's a fun video how about to spray in CS GO.He recorded this with PajamaMax.After this video,he uploaded several CS GO "tutorials".It's not a tutorial.He just crazy stuff with his friends.He recorded more CS GO videos which he played with his friends and did crazy stuff like "acting like bots" or just said funny things.At the end of the videos he had as outro a music video.A CS GO parody of #Selfie by The Chainsmokers.On 23rd April 2016 he uploaded his first Overwatch video with Max,Finnthehuman and Skid.He did NOT upload any more CS GO videos after that.Most of his Overwatch outros is the in-game Ilios song which he plays every video faster and faster.
Corporation with other Youtubers
He has recorded videos with YouTube personalities like Muselk,AeroViro,Tyrodin,BazzaGazza, SaltyPhish, BlackBlues, McCreamy and many more
Ad blocker interference detected!
Wikia is a free-to-use site that makes money from advertising. We have a modified experience for viewers using ad blockers

Wikia is not accessible if you've made further modifications. Remove the custom ad blocker rule(s) and the page will load as expected.